TREE PRUNING SERVICE
Based in Adelaide, South Australia since 2008, we have been providing a high-quality lawn mowing service to our local community servicing a large range of suburbs all over Adelaide.
We are a local family business and not a franchise therefore our prices are lower because we have no fees to cover.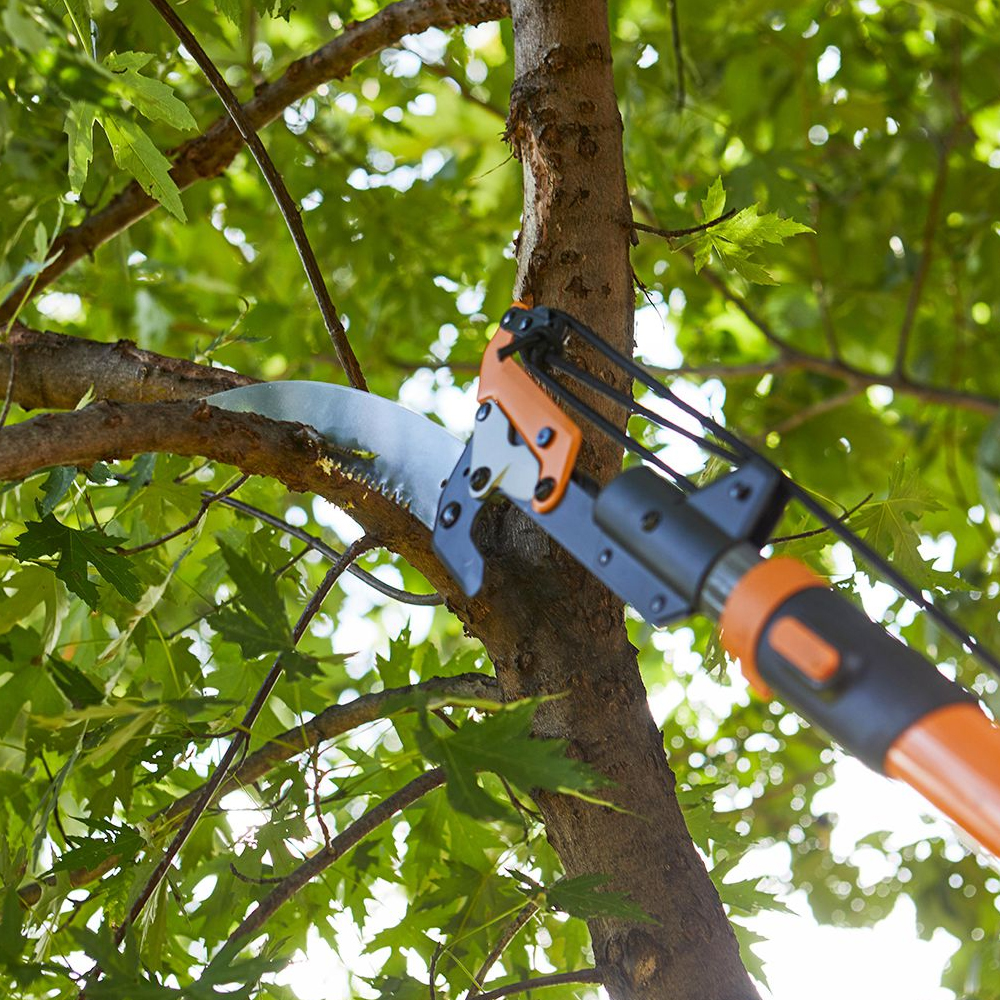 GET YOUR TREE'S PRUNED TODAY
Your Trusted Tree Pruning Service in Adelaide
Do you have a fruit tree that needs pruning?
Do have a tree that is hanging over your roof and needs cutting back?
We can help you with any tree pruning in your back or front yard.
Finding the right tree pruning service professional is important.
Our tree pruning service provides a professional inspection and suggestions about your trees needs.
Getting your trees pruned around your home by one of our experts can make your home look neat and tidy, it is one of the most time consuming  jobs but if you want them done properly give Troy a call.
Gardening Services Adelaide will get the job done quickly, effectively and affordably.
Highly-experienced Tree Pruning Experts
We have a friendly team of insured & experienced tree pruning specialists.
Customer Support Unmatched
What makes us different from the rest?
We are here for you, It is all about you and what you want.
Satisfaction Guaranteed
Our job isn't done until you are completely satisfied.
We are a family owned business and our time is your time.
Top-Quality & Friendly Tree Pruning Service In Adelaide
At gardening services adelaide, we want to help with cleaning up the suburbs of Adelaide.
Here is just a few suburbs where we provide our tree pruning service to.
North Adelaide ,Auldana , Beaumont ,Burnside ,Dulwich ,Eastwood ,Erindale ,Frewville ,Glen Osmond ,Glenunga ,Hazelwood Park ,Kensington Park ,Leabrook ,Leawood Gardens ,Mount Osmond ,Rose Park ,Rosslyn Park ,Skye ,St Georges ,Stonyfell ,Tusmore ,Waterfall Gully ,Wattle Park ,Campbelltown ,Hectorville ,Magill ,Rostrevor ,Tranmere ,Allenby Gardens ,Athol Park ,Beverley ,Brompton ,Cheltenham ,Croydon ,Flinders Park ,Grange ,Henley Beach South ,Hindmarsh ,Kidman Park ,Ovingham ,Pennington ,Renown Park ,Royal Park ,Seaton ,Semaphore Park ,St Clair ,Tennyson ,Welland ,West Croydon ,West Hindmarsh ,West Lakes Shore ,Woodville South ,Brighton ,Hove ,Kingston Park ,Seacliff Park ,Ascot Park ,Clovelly Park ,Edwardstown ,Morphettville ,O'Halloran Hill ,Oaklands Park ,Park Holme ,Plympton Park ,Seacombe Gardens ,South Plympton ,Trott Park ,Belair ,Bellevue Heights ,Blackwood ,Clapham ,Clarence Gardens ,Coromandel Valley ,Craigburn Farm ,Cumberland Park ,Hawthorndene ,Kingswood ,Melrose Park ,Mitcham ,Pasadena ,Torrens Park ,College Park ,Evandale ,Glynde ,Hackney ,Heathpool ,Kent Town ,Marden ,Maylands ,Norwood ,Payneham South ,Royston Park ,St Morris ,Stepney ,Trinity Gardens ,Angle Park ,Birkenhead ,Blair Athol ,Clearview ,Dernancourt ,Devon Park ,Dudley Park ,Ferryden Park ,Largs Bay ,Largs North ,Outer Harbor ,Peterhead ,Sefton Park ,Semaphore ,Semaphore South ,Valley View ,Walkley Heights ,Wingfield ,Broadview ,Collinswood ,Thorngate ,Black Forest ,Everard Park ,Forestville ,Fullarton ,Goodwood ,Highgate ,Hyde Park ,Malvern ,Millswood ,Myrtle Bank ,Parkside ,Unley ,Wayville ,Adelaide Airport ,Ashford ,Camden Park ,Fulham ,Glandore ,Glenelg North ,Keswick Terminal ,Kurralta Park ,Marleston ,Mile End South ,Netley ,North Plympton ,Plympton ,Underdale ,West Beach ,West Richmond
If you have any question regarding our gardening services, we encourage you to schedule an appointment or phone consultation with one of our gardening experts. We are pleased to offer all types of gardening services for the needs of your family or business.
POSTAL ADDRESS
PO BOX 14, BROOKLYN PARK, SA, 5032
Fill out this quick form to schedule an appointment with us. We will get back with you by phone as soon as possible!

Our gardening services is based in Adelaide since 2008. With a team of licensed and experienced contractors, we have been providing high-quality, fast and affordable gardening services for over 15 years.
PO BOX 14
BROOKLYN PARK, SA 5032
Monday-Friday: 7:00 – 17:00